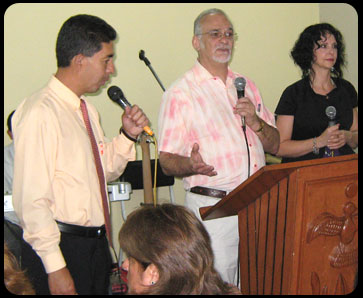 Dale and Delaine are the founders and leaders of Lifestream Ministries International. They hold ministry credentials with Open Bible Faith Fellowship of Canada and are appointed elders at the R.O.C. Church, Regina, Canada, where they have served in various areas of ministry over the last twenty years.

Fuelled by their desire to see the raising up of an end-time generation of no-compromise believers who walk in the presence and power of God, Dale & Delaine preach and teach the Word of God through seminars, all available print and electronic media, and anywhere that the Lord would lead. They are convinced that the Lord must fully inhabit His people through revelation of His Word and His Presence in order to reveal Himself to the world in these last days.

Dale and Delaine are the parents of two grown children and live in Regina, Canada.