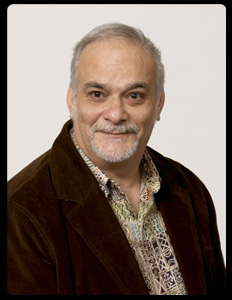 Dale's mercy-motivated teaching gifting, seasoned and enriched by years of experience and empowered by the Holy Spirit, has equipped him for ministering to people who are going through difficult places in life.  He emphasizes intimacy with the Lord and cultivating an awareness of God's presence. Dale is an anointed preacher of the Word and has a strong prophetic call on his life.


Dale entered recovery from drug and alcohol dependence through Alcoholics Anonymous in 1974. Four years later, he acknowledged Jesus as his Higher Power and his Saviour, and entered into a personal relationship with the Lord. The baptism of the Holy Spirit brought Dale into a new realm of power to live a victorious life.

In the 1990s, after working in the printing industry for 28 years, sick because of chemical exposure and weary with the struggles of life, Dale had reached a point of deep frustration. Turning again to the Lord wholeheartedly and re-immersing himself in the Word of God, he began to discover that God had a better plan for him. God restored Dale's health and answered his heart's desire - to help hurting and addicted people and to preach and teach the Word of God.

Dale has authored the course Discover & Recover, a guide to finding freedom from addictions, emotional wounds, and destructive habits. Dale has taught D&R in churches, prisons, and other venues. Testimonies abound from people who have found healing and restoration in Christ through this process.

As well as his teaching, preaching, and writing ministry, Dale has worked full-time for more than ten years in an addictions recovery facility in Regina, Canada.